Lisl's Favorite Stained Glass Window Above the Altar
i was very interested in the scenes of the restored stained glass window in the main chapel...
this was mainly because there was such a difference in styles... colour and textures in the glass...
it appears these individual frames/scenes

were incorporated inside the stained glass diamond grid that also includes the Hungerford coat of arms just above the center scene...
this is what i found out through my research:
Sir

Walter Hungerford

, a successful knight and courtier to

Henry V

, became rich during the

Hundred Years War

with France and extended the castle with an additional outer court that enclosed the parish church in the process. By Walter's death in 1397, the substantial castle was richly appointed and its

chapel

decorated with

murals

.
The castle chapel war repaired again in 1779 and became a museum of curiosities.
In the 19th century... due to the work of the local
curate
, the Reverend J. Jackson, he undertook the first archaeological excavations at the site during the 1840s.
His work uncovered many of the foundations of the inner court... and
he had also installed a collection of 17th and 18th century
stained glass
windows from the continent into the chapel to form this majestic window that you see here.
| | |
| --- | --- |
| camera | unknown |
| exposure mode | full manual |
| shutterspeed | unknown |
| aperture | f/0.0 |
| sensitivity | unknown |
| focal length | 0.0mm |
Saint Leonard's ...
random
photoblogs.org
permalink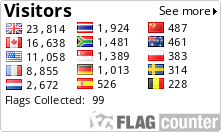 ....peter:) © rights reserved