The Basilica Notre-Dame de la Garde, Marseille
From the Archives
The basilica was consecrated on June 5, 1864 and replaced a church of the same name built in 1214 and restored in the 15th century. It was built on the foundations of a 16th-century fort built by Francis I of France to resist the 1536 siege of Marseilles by the Emperor Charles V. The basilica consists of a lower church, or crypt, in the Romanesque style carved from the rock, as well as an upper church of Neo-Byzantine style decorated with mosaics. A square bell tower of 41 m (135 ft) topped by a belfry of 12.5 m (42 ft) supports a monumental 11.2 m (27 ft) statue of the Madonna and Child, made of copper gilded with gold leaf.
People from Marseilles traditionally see Notre-Dame de la Garde as the guardian and the protector of the city. Local inhabitants commonly refer to it as la bonne mère ("the good mother").
| | |
| --- | --- |
| camera | Canon EOS REBEL T2i |
| exposure mode | full manual |
| shutterspeed | 1/640s |
| aperture | f/5.6 |
| sensitivity | ISO100 |
| focal length | 100.0mm |
Some Serious Bla...
The Basilica Not...
Welcome to Marse...
random
photoblogs.org
permalink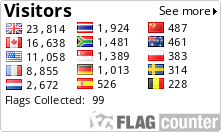 ....peter:) © rights reserved