Welcome to Saint Rémy De Provence, France
my laptop is broken and it will not be available until after Jan 18th at the least...
i have a few pictures in the queue and will visit you when I can get back online...
mon portable est cassé et il ne sera plus disponible qu'après le 18 janvier au moins ...


J'ai quelques photos dans la file d'attente et je vous rendrai visite quand je pourrai revenir en ligne ...
This Mill House is where we stayed for two weeks in August of 2013...
Chris, Julie and the twins Emily and Nick had the main floor of the house with with the kitchen two dining rooms and 2 bedrooms...
Penny and i had a bed, bath and a large balcony on the second floor.
won't you come along on a tour of Le Provence for a while....peter:)
| | |
| --- | --- |
| camera | Canon EOS REBEL T2i |
| exposure mode | full manual |
| shutterspeed | 1/30s |
| aperture | f/4.0 |
| sensitivity | ISO800 |
| focal length | 18.0mm |
Another Sunday, ...
Part of Our Gard...
Long Stem Rose
random
photoblogs.org
permalink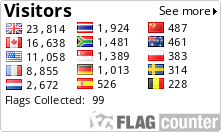 ....peter:) © rights reserved