Joan of Arc - Jeanne d'Arc by Arcabas
NOLITE TIMERE - Do not be afraid
Joan of Arc (French: Jeanne d'Arc January c. 1412– 30 May 1431), is considered a heroine of France for her role during the Lancastrian phase of the Hundred Years' War and was canonized as a Roman Catholic saint. Joan said she received visions of the Archangel Michael, Saint Margaret, and Saint Catherine of Alexandria instructing her to support Charles VII and recover France from English domination late in the Hundred Years' War. The uncrowned King Charles VII sent Joan to the siege of Orléans as part of a relief mission. She gained prominence after the siege was lifted only nine days later. Several additional swift victories led to Charles VII's coronation at Reims. This long-awaited event boosted French morale and paved the way for the final French victory.
On 23 May 1430, she was captured at Compiègne by the Burgundian faction, which was allied with the English. She was later handed over to the English and put on trial by the pro-English Bishop of Beauvais Pierre Cauchon on a variety of charges. After Cauchon declared her guilty she was burned at the stake on 30 May 1431, dying at about nineteen years of age.
| | |
| --- | --- |
| camera | Canon EOS REBEL T2i |
| exposure mode | full manual |
| shutterspeed | 1/20s |
| aperture | f/4.0 |
| sensitivity | ISO3200 |
| focal length | 27.0mm |
Oceanview House,...
L'Honneur qu'on ...
Chapels, Frescoe...
random
photoblogs.org
permalink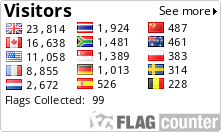 ....peter:) © rights reserved