Pont du Gard... The Big Picture
The 50m high arched bridge is the tallest Roman aqueduct-bridge in France and is a true feast of Roman engineering!
The arches of its two lower levels have spans of between 15m and 25m, whereas most arches of the time were 5m to 6m wide!
It once was part of a Roman-built aqueduct that transported water from its source in Uzès to the Roman city of Nîmes.
The 50kms long aqueduct had a total drop of 12m, and provided Nîmes' 50,000 residents with 35-40,000 cubic meters of water a day.
Construction began in 50AD and was completed five years later.
The Pont du Gard is the most acclaimed UNESCO World Heritage sites in Southern France!
| | |
| --- | --- |
| camera | Canon EOS REBEL T2i |
| exposure mode | full manual |
| shutterspeed | 1/1600s |
| aperture | f/3.5 |
| sensitivity | ISO100 |
| focal length | 18.0mm |
Classic Cars and...
Grandmma and the...
Pont du Gard Spa...
random
photoblogs.org
permalink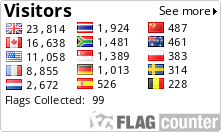 ....peter:) © rights reserved