Site Ancient of Glanum, Just South of St. Rémy, France
From the archives
The triumphal arch was built during the early Roman empire, indicating the entry road to Glanum along the great way of the Alps (the main Italy road)... i left part of the Mausoleum (pictured below) in this image to give you scale to its size.
is the most outstanding and best-preserved mausoleum of the Roman world. The structure is elegant and well-proportioned, standing 18 m high. The podium base is decorated with bas reliefs on all sides, representing battle and hunting scenes. The second level is a four-sided arch decorated with naval scenes including dragons, griffins, tritons and sea-monsters. The top level is a rotunda of narrow Corinthian columns enclosing two statues and capped with a pointed roof.
| | |
| --- | --- |
| camera | Canon EOS REBEL T2i |
| exposure mode | full manual |
| shutterspeed | 1/500s |
| aperture | f/5.0 |
| sensitivity | ISO100 |
| focal length | 25.0mm |
The Pond
Classic Truck, M...
A Nice Day in Ma...
random
photoblogs.org
permalink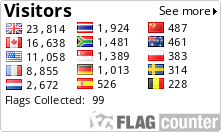 ....peter:) © rights reserved