Aquaculture Along the South Shore of Killary Fjord
Aquaculture is a very important local industry along the Killary Fjord... the water runs from 28 to 42 meters deep providing a clean environment for both salmon and muscle farms.
There are several rows of floats that run about 10 kl along the southern shore to the mouth of the fjord... they hold the net cages for the small salmon that were raised from roe...
At the mouth of the fjord... there are large round floating net cages that hold the mature salmon...
There is also about 5 kl of mussel rafts that are a common sight closer to Leanne.
| | |
| --- | --- |
| camera | unknown |
| exposure mode | full manual |
| shutterspeed | unknown |
| aperture | f/0.0 |
| sensitivity | unknown |
| focal length | 0.0mm |
Penny's Flowers
Mweelrea Mountai...
Killary Fjord, C...
random
photoblogs.org
permalink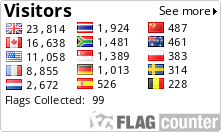 ....peter:) © rights reserved