Going Down to See the Blast Furnaces
The blast furnace blowing engines at the Blists Hill ironworks were built next to the coal mine...

In the 18th and 19th centuries, Blists Hill was an industrial region consisting of a brick and tile works, blast furnaces and coal, iron and fire clay mines operated by the Maderly Wood Company...
Coking Coal is converted to Coke by driving off impurities to leave almost pure carbon... the burned Coke is a better fuel because coke produces more heat on burning as compared to coal... due to this product it made it possible to make cast iron...
| | |
| --- | --- |
| camera | unknown |
| exposure mode | full manual |
| shutterspeed | unknown |
| aperture | f/0.0 |
| sensitivity | unknown |
| focal length | 0.0mm |
Penny's Flowers....
The First Iron B...
Rylee In the Dee...
random
photoblogs.org
permalink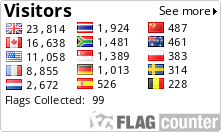 ....peter:) © rights reserved