Trimming the Lower Branches
This 55 foot Black Spruce on my property was being attacked by ants and then the woodpeckers cut out two large holes at the very base of the tree over the past two years... the tree was situated in a place that it could fall onto my neighbour's or on our house in a big storm... it had to come down...

so yesterday we called "Andre, the professional tree man" to come and had it cut down.
.
.
The following pictures tell the story and i will also try to explain what is being done, step by step, as we witnessed a remarkable event...
.
.
Andre climbed the tree and cut off many of the lower branches where the tree was going to fall (yes, he knew exactly where it was going to land!)... it was onto where the pipes for our septic bed were buried and he feared one of the branches might dig into the ground when the tree fell and cause damage to the pipes...
he did good...
| | |
| --- | --- |
| camera | Canon EOS REBEL T2i |
| exposure mode | full manual |
| shutterspeed | 1/60s |
| aperture | f/4.5 |
| sensitivity | ISO100 |
| focal length | 33.0mm |
The Pond
Tying a Line to ...
Cutting Down a D...
random
photoblogs.org
permalink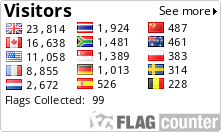 ....peter:) © rights reserved